We all know Florida winters aren't too much of a departure from Florida summers. Any given day December through March can easily be 85 and sunny. That being said, there are days when the temperature takes a tumble. This is actual footage of Floridians on the 40-degree day: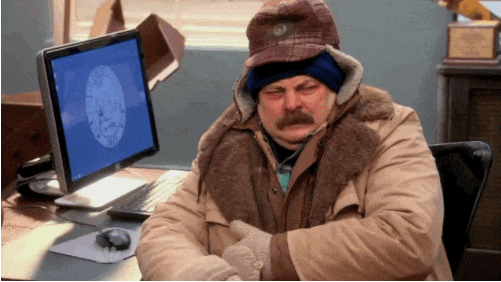 Since 'extreme cold' in Florida is anytime you step outside and can see your breath, you should make necessary preparations. Meaning, find your favorite fluffy blanket and make a batch of slow-cooker cocktails. We've listed five recipes below that are so easy to make, you will be done before you can say cold front. Enjoy them while patting yourself on the back for living in a state where you don't have to scrape your windshield. You could be doing that right now.
Ménage à Trois Mulled Wine
Put all the ingredients except the orange slices in a slow cooker. Cook on low for 3-4 hours until hot but not boiling. Serve with orange slices as garnish.
Tequila Hot Toddy
In a slow cooker, combine ground cinnamon, honey and water. Stir to combine and heat through without boiling. Add Patrón Añejo, lemon juice, vanilla extract. Stir and serve.
Warm Bourbon Cider
Combine all liquid ingredients in slow cooker. Heat for one hour. Mix and serve. Garnish with lemon wheel and freshly grated nutmeg.
Maple Bourbon Coffee
Mix all ingredients except bourbon in a slow cooker. Heat on low for 1 ½ hours. Stir in bourbon and serve. Top with whipped cream and cinnamon if desired.
Spiced Citrus Rum Cider
Combine all ingredients in slow cooker. Heat on low for one hour or until hot, but make sure not to boil. Mix and serve in a mug through a strainer.
Save some winter warming cocktail recipes for later by following us on Pinterest.