Whether you know Chef Art Smith from his bouts on Top Chef or you recognize him from being the lovable, decade-long personal chef to Oprah Winfrey, you know the man has added a little sweetness to our souls. Beyond his ability to craft a decadent dessert, his generosity of spirit has mimicked the media mogul. We wanted to join in, with his help, and spread some love.
We aren't giving out cars, y'all, but nothing lifts the soul of a Southerner like a little, from-scratch cake. Especially when it is drizzled in beautiful, boozy icing.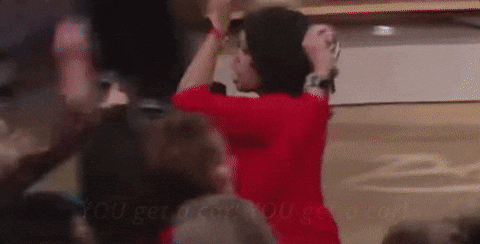 You get a cake! You get a cake! You get a cake!
Well, you get a cake recipe you can bake.
Chef Art dished a little secret with us that you will love to the moonshine and back. Have you ever tried the famous Shine Cake at his Orlando restaurant, Homecomin' Florida Kitchen? We have, more times than we can count.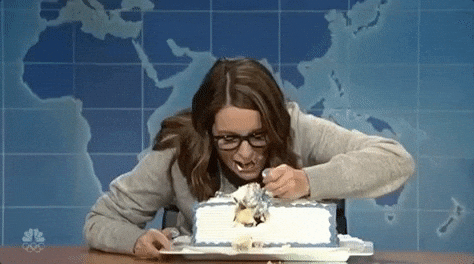 Let me tell you, it is shut your face and inhale this right now before Quick Draw McGraw over there whips out a fork and starts going to town good.
I happen to be writing this on National Moonshine Day, but trust me, I don't need a hooch-themed holiday to have a reason to spoil myself. My rationale:
I am a mom. I deserve a treat too.
He is a Florida native. So technically I am doing my duty and sourcing locally.
It doesn't matter if I get a slice at Homecomin' or bake it at home, either way it's a win-win. If I go to Homecomin', I don't have to work for it. If I bake it home, I get to lick the spoon.
Ingredients for Shine Cake:
2 cups unbleached all-purpose flour
1 ½ cups sugar
½ cup unsalted butter, soft
½ cup pastry cream filling mix or instant vanilla pudding mix, dry
2 tsp baking powder
1 tsp salt
½ cup vegetable oil
½ cup milk
4 large eggs
2 tsp vanilla
Ingredients for Moonshine Syrup
½ cup unsalted butter
¼ cup water
1 cup sugar
½ tsp vanilla
Directions:
Preheat oven to 325° Spritz a 10 to 12 cup Bundt pan with cooking spray. Dust with flour and turn the pan to coat evenly. Set aside.
Place all the cake ingredients except the moonshine and vanilla in the bowl of your mixer and blend on medium speed for 2 minutes. Be sure to scrape down the bowl after one minute.
Add the moonshine, vanilla to the batter and blend for another minute. Pour the batter into the prepared Bundt pan and spread level with a spatula.
Bake the cake for 50 to 55 minutes. Leave the cake in the pan to cool slightly while you make the syrup.
In a medium-sized saucepan, combine the syrup ingredients except vanilla. Bring to a rapid boil then reduce to a simmer.
Cook for about 5 to 8 minutes, until the syrup thickens slightly.
Remove from heat, and stir in the vanilla.
Use a long skewer to poke holes all over the cake. Pour about ¼ of the syrup all over the cake (still in the pan.)
Allow the syrup to soak in. the repeat until all the syrup is used. (*Can save a little for garnish)
Cover the pan loosely with plastic wrap and allow the cake to sit overnight to cool completely and soak in the syrup.
When ready to serve, loosen the edges of the cake and invert on to your serving plate.
You may have started the day with some sweet tea, but it is only right to end your night with a hand-crafted 'shine cocktail. The vast moonshine menu Chef Art's team put together gives you an array of options, from Blue Hooch to a Moonshine Mash. But, in the spirit of "try this at home" make this cocktail with your confection!
MuleShine
Ingredients:
1 oz. Fresh Squeezed Lime Juice
1 oz. Peach puree'
Ginger Beer
Lime Wheel
Directions:
Pour all ingredients into a shaker with ice.
Shake vigorously and strain into a julep cup over fresh ice.
Garnish with a lime wheel
Whether you indulge at Homecomin' or bake it at home, celebrate today with a little shine.