It has finally happened. Mean Girls fanatics rejoice, because October 3rd falls on a Wednesday this year- which means if you aren't drinking pink, you can't sit with us. To honor this occasion, we've paired some totally grool grub with pink drinks to celebrate the day.
Angry Orchard Rosé and Cheese Fries
Because we can't go to Taco Bell. We are on an all-carb diet. Is butter a carb?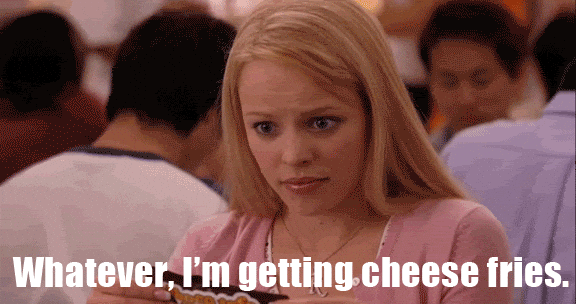 The Pink Greyhound + Hot Dog
Mix this cocktail if you've ever personally been victimized by Regina George.
Pink Greyhound Recipe
1 ounce Hangar 1 Rosé Vodka
1 ounce fresh squeezed grapefruit juice
Dash of simple syrup made with honey
Pink Himalayan Sea Salt
Garnish with fresh rosemary
Shake all ingredients with ice. Pour into a salt rimmed lowball and garnish with a rosemary sprig.
A pairing that finally makes fetch happen.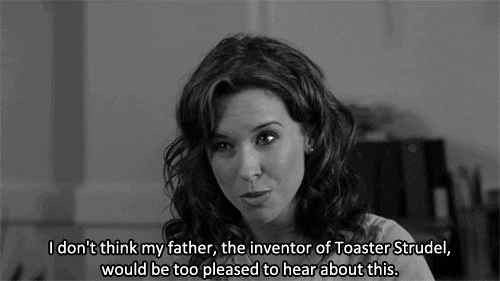 Pink Spritz + "Kalteen" Granola Bar
These sweatpants are all that fits us right now.
Pink Spritz Recipe
Combine ingredients over ice in a wine glass.

For more Mean Girls inspired pink drink options, click here. They can't help it if they're popular.