Sip on this: Without a productive and thriving ecosystem, there would be no beer, wine or spirits. No growing, flourishing crops means no grapes on the vine for your wine, no potatoes for your vodka and no hops for your beer.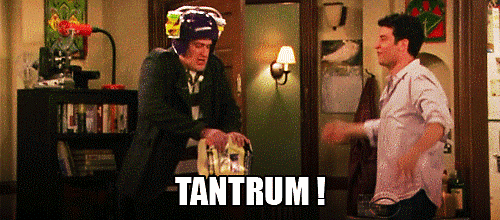 Take a minute to think about the environmental cost of that one drink you mixed up. Add up the transportation from picking the crop to transporting it to the distillery, then from the distillery to the warehouse or store. Think about that out-of-season fruit you just muddled and the plastic straw you used to stir. And that's just the beginning.
With the sustainability movement incrementally hitting cocktail crafters, it's up to us imbibing Planeteers to drink accordingly. With our powers combined, we can keep this booze cruise going [and maybe, you know, help save our planet.]
Lucky for us, there are many wineries, breweries and distilleries fighting the good fight and serving up sustainable sips that help protect and rescue our environment and the life in it.
Saltwater Brewery:
Most plastic is not biodegradable. That means it takes many years, even decades for the plastic to break down. However, it never fully disintegrates - it just exists in the ocean as microplastics that are still extremely harmful to sea life if consumed. A 2016 report by the Ellen MacArthur Foundation said, "given projected growth in consumption, in a business-as-usual scenario, by 2050 oceans are expected to contain more plastics than fish (by weight)." According to the National Wildlife Federation and Environmental Health News, more than 1,000 turtles and over 30,000 Northern Fur Seals die each year after becoming tangled or strangled in plastic, including six-pack rings.
Saltwater Brewery is attempting to turn the tide on these depressing statistics by being the first brewery to implement the world's first Eco Six Pack Rings (E6PR.) This new packaging is fully biodegradable, compostable, ecofriendly and edible for wildlife. Saving the seas one sixer at a time!
"Saltwater Brewery was founded in 2012 by a group of Florida natives — surfers and fishermen — with a mission to not only brew good beer, but to give back to our oceans," said Dustin Jeffers, Head of Operations and Co-Founder. "Since our inception, we have worked with, hosted events for and donated proceeds of beer to ocean-minded charities. The Eco Six Pack Rings help to further our mission by keeping plastic out of our landfills and out of the sea, and we are proud to be the first brewery to implement the rings and package 100 percent of our beer with them."
To top it all off, their beers are brewed locally in Florida, so it doesn't need to travel far to get to your nearest ABC Fine Wine & Spirits!
La Cappuccina
La Cappuccina is widely considered organic farming pioneers in Italy. The winemakers banned the use of chemical fertilizers, weed killers and pesticides - producing wine organically for over 30 years. From vine to bottling line, the Tessari family has practiced sustainability in all aspects of their winemaking process long before it was a popular ideal.
"We believe that by returning to nature, the grape has the essential characteristics of healthiness that is then transmitted to the wine," said Sisto Tessari, co-owner and agronomist for La Cappuccina, in an Ecoblog video.
The importance of producing in harmony with the environment is the strongest value the Tessari Family holds dear. They were born there; they live there; they work there and they want to preserve the land and keep their sanctuary healthy.
"La Cappuccina is another one of those small family wineries that we love introducing to our guests," said ABC Fine Wine & Spirits Wine Supervisor Paul Quaglini. Since 1890, the Tessari family has been making wine in the heart of the Soave production zone just east of the romantic city of Verona. In 1985 they became one of the first producers in Italy to be certified organic at a time when it was largely deemed to be unnecessary. "La Cappuccina's Organic Pinot Grigio is light and crisp, full of bright fruit and refreshing acidity. The perfect complement to late summer afternoons on the backyard patio," Quaglini said.
Their uncontaminated lands are enriched with volcanic soil where they cultivate biodiversity with agronomic practices by grassing between the rows of vines, utilize green manure and the planting of legumes and flowers that fix atmospheric nitrogen in the soil and lure useful insects like bees and ladybugs that act as organic insecticide. They use natural substances such as copper and sulphur as fungicides, which results in a grape that is richer in polyphenols, proteins and mineral salts. Their wines age in a naturally climate-controlled cellar that has been dug into basaltic rock and they bottle their wines by following the moon cycles.
To learn more about La Cappuccina, check out this video.
Prairie
Prairie Organic Spirits really take a ''farm to bottle" approach when it comes to crafting their spirit. The process begins with a Minnesota co-op of family farmers who don't compromise in their practice and never take a short cut. Working about three times longer than conventional farmers, they often weed by hand to cultivate the nutrient-rich soil and organic corn. Before they plant a single seed, the farmers prepare their fields for 3 years making sure the soil is uncontaminated. Once the land is ready, a 25-foot "buffer crop" is planted to ensure chemicals from neighboring farms don't spread to their corn.
Each batch of their family-farm grown spirit is distilled to taste, taking into account the climate, soil and moisture levels at the time, which gives each batch unique characteristics.
Since Prairie's farmers do not use herbicides or pesticides, they create prairie fires to naturally control weeds, and allow native birds and bats to consume unwelcome insects. In an effort to reduce emissions, their organic corn does not travel far. The corn takes one short trip to one of the nation's only farmer-owned distilleries.
Recipe Suggestion: Farm Fresh Sidecar
1 ½ ounces Prairie Organic Gin
¼ ounces Tipplers Orange Liqueur
¾ oz fresh squeezed lemon juice (save the rind for garnish)
½ oz fresh squeeze Florida orange juice (get from your local farmer's market!)
½ homemade simple syrup
Dash of Angostura bitters
Sugar
Combine all ingredients in a shaker with ice. Shake vigorously and strain into a sugar rimmed coupe. Garnish with a twist of lemon.
There are many other sustainable options for you to consume, that we're excited to share with you on this blog in later months. If you are looking for other quick ways to sip sustainably, here are some tips:
Ditch the plastic straws.
Drink something local. Find a local Brew Stop where you can get many local brews to fill up in a reusable glass growler
Use fruit that is in season. Consider picking your own at a U-Pick farm or sourcing fruit form your local farmer's market.
Use the whole fruit. The juice, the rind, all of it!