Drop your horoscopes and Mayan calendars. We are predicting all things wine for 2019, and we're not just talking canned wine.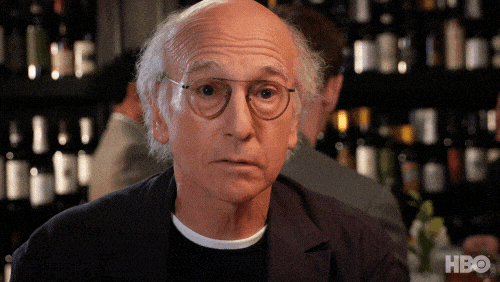 Our ABC Fine Wine and Spirits sommeliers and wine experts are forecasting what's trending, what's new and what to expect this upcoming year based on their specific region of expertise. From how climate affected the grapes to which vintages you should expect to see hitting shelves.
Grab a glass and join us in swirling, sniffing and sipping our way through what wine country has to offer us in 2019.

Bordeaux experienced a difficult year in 2017, caused mostly by a few days of debilitating frost in April. This reduced the overall crop drastically, with the lowest yields since 1945, but also resulted in an impact on the quality. Fortunately, consumers still have access to the vintage 2015, which was excellent and available now along with the 2016's. Again, an excellent vintage is due in early 2019 to consume or collect.
That brings us to the current vintage, 2018. This looks like another excellent year despite plenty of rain during the first six months of it in Bordeaux. The rain brought on mildew, and combined with some local hail, some villages had reduced crops. Fortunately, August, September and October for the most part were ideal. Overall, the 2018 crop will be 25 percent larger than 2017 and the quality has all the makings of a landmark vintage.
In Bordeaux, an off vintage, one affected by rain, hail, cold or combination, usually results in early-drinking wines. Estates with fewer resources are unable to eliminate lesser quality fruit, in hopes of obtaining consistent quality, and often only the top estates have the resources to tighten up the selection of grapes to create quality and collectable wine. Conversely, in an excellent vintage, everyone benefits from the quality fruit, even the more obscure and less expensive wines - riper grapes, richer wine.
For 2019, we will continue to see the popularity of the rosé boom. As consumers continue to expand their horizons. I think it sets California up beautifully in the US market to capitalize on this trend.
As rosé trends upward, merlot will be making its comeback in a major way. Last year when our team made a trip to California to select wines, we had a lot of wineries tell us that demand in the tasting rooms for merlot was steadily increasing. Look for Paso Robles and Napa Valley wines to lead this resurgence.
As Paso Robles makes a rebound, continue to look for this region to make a grand and positive impact. ABC's wine team has invested heavily in this region by partnering with some of the top producers. Dollar for dollar, Paso Robles offers some of the finest values coming out of California.
Also, fans of Napa Valley cabernet are going to have a great year in 2019, as wines from the exquisite 2016 vintage continue to enter the marketplace. This is one of the strongest vintages in years, and consumers will not have any issues stocking up on great wines.
Finally, for everyone's most asked question. How will the deadly California fires of 2018 impact wine in 2019? Well, for now, it's too soon to tell, but due to the heavy amount of smoke that covered vineyards, it's safe to say that a small portion of these wines could be affected by smoke taint.
According to Wine Spectator, smoke taint occurs when grapes are exposed to an extreme amount of smoke. Unlike the beautiful flavors of a barrel aged smoky wine, it leaves a rough burnt taste – unfortunately, it is not something you can simply wash off. The harsh chemical released from burning wood, volatile phenols, seeps into the grapes and can permanently violate natural flavors. Although this remains a heavy concern for vintners, the verdict won't be out until the wines can be tested.

The consensus among professionals is that 2019 will be the year for wines of 2018 vintage. Across all appellations of France, 2018 was, overall, an excellent and abundant vintage, unlike the previous two years. The yields are back to normal, and even above normal levels, without sacrifice in quality which has this vintage leading in both quality and quantity.
This is excellent news for both wineries and consumers because it will ease off the price increase pressures from the previous two years of below average yields. Starting early spring we will begin to see these wines hitting the shelves, with dry rosés from Provence and the Rhône Valley leading the way.
2016, 2017 and 2018 vintage reds and a few whites that undergo extended aging after fermentation will also be making their first appearance in 2019.
In 2016, the growing season did not get off on a good start, but all is well when it finishes well, and this year summer extended into the fall season, allowing for a perfect harvesting condition for fully ripen grapes.
The following year, 2017, was France's "shrunken" vintage. With record low yields due to mostly weather-related incidents (frost, hail) it resulted in one of the smallest crops in recorded history. Despite the challenges and small quantities, the remaining grapes were of great quality and made for excellent wines in both 2016 and 2017.
French wines in the low to mid-price range, represent some of the best values on the wine market today. In 2019 that trend will be confirmed, and the quality and value of French wines will reach new highs.

One thing I can say for certain is that Italy will continue to be one of the largest producers and exporters of wine in 2019. Our guests seem to have an insatiable appetite for Italian pinot grigio and prosecco which will keep that trend moving forward.
One new trend I've noticed with our guests' relationship with Italian wine is a willingness to be more adventurous. A few years ago, if a shopper was looking for Italian wine it was most likely a Chianti, pinot grigio or prosecco - a few more sophisticated wine lovers might have asked for a Brunello or barolo. But today's consumers are beginning to discover the incredible diversity of Italian wine.
Italy is the country with the greatest number of indigenous grape varieties. Roughly 30 percent of the world's wine grapes are Italian. Somewhere around 600 have been officially recognized, but who's counting? In 2019, I see a continuing success for wines made with Aglianico, Arneis, Falanghina, Nerello Mascalese and Ruche (grapes), just to name a very few.

Soon enough, with global climate change, I may be predicting some new Willamette Valley cabernet sauvignons (an inside joke many Oregon winemakers are making amongst themselves as every one of the last five vintages has been the hottest one on record), but for now I'm seeing a renewed interest in Oregon chardonnays. For so long it had just been pinot noir and pinot gris (and maybe a little riesling), but more and more Willamette Valley chardonnays are gaining notoriety and accolades. We carry some chardonnay options like A to Z and Acrobat, but look for some new Sourced & Certified Oregon chardonnays coming out in the new year.
wine is trending, generally, and their broad range of varietals and microclimates allow them to move in many categories from dry rieslings sourced from the Ancient Lakes AVA to dense merlots sourced from the Wahluke Slope AVA. However, the swing I'm noting right now is Washington rosés, as rosés in general are still growing in popularity and the interest is finally expanding out of Provence, France. The trick is they make rosés with many different varietals in Washington. For example, the Milbrandt Rosé is a blend of Syrah and Tempranillo while the Waterbrook is 100% Sangiovese. Both are great values (under $15) but show very different expressions of these dry pink wines. Even the big boys like Chateau Ste. Michelle are expanding into dry pink wines, so expect to see more in 2019.

What can we expect from the wine world that lies beneath the equator in the year to come? Wine sales for almost all southern hemisphere wine producing countries are on the rise, as is the overall quality of their wine, which means we can look forward to a lot of fine wine enjoyment from down under in 2019. With so much to cover, I'm breaking this down by major wine regions in the southern hem.
New Zealand has had tremendous success with its sauvignon blanc, and perhaps a more limited success worldwide with its pinot noir. Both varietals are sourced mainly from the South Island, but New Zealand's warmer North Island produces some world class syrah and cabernet sauvignon, especially in Hawkes Bay. Perhaps that will begin to stir some interest amongst wine lovers in the year to come. And let's not forget those other delightful aromatic whites that New Zealand does so well – pinot gris, riesling, gewürztraminer, and, yes, grüner veltliner, that crisp and delicious wine that originated in Austria.
Australian wine sales are up worldwide, though they are slightly down in the U.S. at present. This should begin to change as consumers begin to realize that Australian wine is so much more than those basic entry-level wines. Wine lovers are now trading up, drinking less but better, meaning that Australia's excellent wines between the $12 - $25 range that will suit them to a T. Yes, shiraz, cabernet sauvignon, and chardonnay will dominate, and deservedly so, but look to be sipping on more semillon, pinot noir (especially from Tasmania), and the wonderful dessert wines of Australia. But perhaps Australia's best-kept secret is its dry riesling, which is of true quality and is a regular lunchtime sipper over there.
South Africa
South Africa is seeing a small, but steady growth in wine sales and has many fine offerings. If you haven't sampled a South African chenin blanc, the white grape that they perhaps are best at, you are truly missing something. Amongst the reds, syrah and cabernet sauvignon dominate, but in the year to come there will be a growing interest in South African grenache and especially cabernet franc which is making huge strides in quality. There will also be greater interest in the marvelous sparkling wines of South Africa.
Much of what Chile has to offer is at an entry-level price-point and some at great value for cost, but it's quality wines should be gaining more attention in the year to come. From the sauvignon blanc and pinot noirs of Casablanca already become something of a hit, to their popular cabernet sauvignon, Chile will have a year of growth and recognition. Carmenere is also making big steps, improving greatly now that they are beginning to realize not to grow and vinify it like merlot, for which it was mistaken for over a hundred years. Finally, keep an eye out for a growing interest in Pais, a grape variety of generally indifferent quality, that gifted winemakers are beginning to make something of.
Argentina is best known for its malbec, and that is still what it sells best by far. But there should be a growth in sales of its cabernet sauvignon, which can also be excellent. Look for a growing interest in chardonnay and especially cabernet franc.
As for the rest of the southern hemisphere, in 2019 there will be a small but growing interest in the wines of Uruguay, especially in its Tannat, and in the wines of Brazil. So, a lot to look forward to in the upcoming year that should keep wine lovers satisfied and very happy. Just remember when you are looking for some interesting quality wine – "Don't forget the other half of the world."

For the record, harvest 2018 is now officially in the books. By now, even the perennial holdouts for last grape picked, Germany's dessert-style Beerenauslesen, TBA's and Eisweins, have been carefully secured. With the tasks of the viniculturist essentially complete, it's now left to the talents of the winemakers to make the most out of what Mother Nature has provided.
At this juncture it may be premature to proclaim victory or admit defeat in anyone's case, as even in challenging vintages, individual producers can excel in the face of adversity. But by recent accounts, the general opinion of the 2018 harvest in Germany and Spain appears to be very positive.
In the case of Spain, harvest 2018 was a far cry better than the difficult 2017. Gone were the extreme frosts, severe drought and hailstorms that challenged the mettle of producers and slashed yields as much as sixty percent in some regions.
By contrast, the favorable growing conditions of 2018 produced one of the largest harvests of the past decade in Rioja and Ribera del Duero. A wet spring followed by a dry summer lead to higher yields in the vineyards; culminating in a late but successful picking season. Tempranillo grapes in both regions displayed good acidity, freshness and lower than usual alcohol. This should translate into balanced, classic-styled wines with beautiful bouquets and very good aging potential.
Following at very warm summer, the grape harvest in Germany was the earliest on record in some locations. All indications point to 2018 as potentially outstanding for Germany's noble white grape Riesling, but also for the later ripening Pinot Noir.
As global temperatures in traditionally cooler wine counties like Germany trend warmer, red grapes like pinot noir, lemberger and dornfelder will benefit and produce wines with riper styles. However, the tradeoff will be less production of Germany's signature Eiswein (Ice Wine), which requires very cold winter frosts to freeze the grapes sufficiently on the vine. In some regions the traditional production of Eiswein may cease entirely.
As of press time, it's too early to tell if 2018 was a successful Eiswein year.

I believe that there will be the beginnings of a slowdown in the rosé craze, starting with the decline in brand extensions of inexpensive domestic brands. Top performers in a category that have in the past decided to dabble in the rosé game will most likely start to pull out or try something new. In my opinion, and plenty of people disagree as you've read, the rosé market is becoming saturated and as a category it does not have the core consumers to withstand this level of growth.
I also envision a surge of young drinkers pushing toward higher quality juice selections and wine making practices due to the "hipster movement" of the early 2000's. The demand for quality craft beer and even more these days craft spirits and cocktails is apparent. These same drinkers, as they transition into wine, will start to insist upon more strict standards in the wine making world, leading to a bigger push for organics, less additives, and possible label changes. Young people are starting to focus on quality over quantity in what they consume, and I believe this will spill over into the world of wine.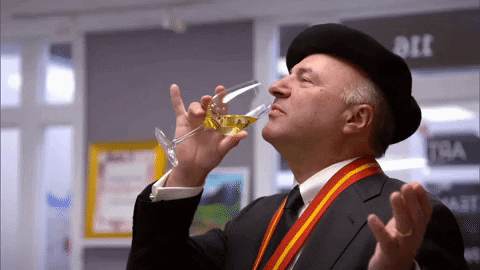 Feeling like you need to add a little more wine into your New Year's goals? Find out how we did here.