New Year's resolutions date back centuries as a renaissance of oneself in the upcoming year. Each late December we write up a list of semi-realistic goals and achievements we hope to reach, but inevitably tangle with or ignore for the next 365 days.
As 2019 approaches, we begin to ponder our new set of objectives. Hopefully some that are a little less nonsensical and a bit more enjoyable than past years (let's just say we never ran those five miles each week).
This year we set three fun and feasible resolutions for 2019:
Get healthy (with wine)
Take more (wine) flights
Save money (while buying wine)
Who said you're New Year's resolutions had to be boring and mundane? Join us in taking on 2019 the best way possible - with wine.
Be Healthy – Drink more wine
No surprise here, health and fitness are the most common New Year's resolutions. This year, we are sticking to them...with the help of our little friend from the vineyard.
Consumed for centuries, wine has been used in rituals, celebrations and conventional dinners, but did you know it contributes to our health in many ways?
Recent studies done at the University of Barcelona have reported that wine can help protect against cardiovascular diseases due to the structure of its chemical compounds. According to research, these compounds can also help prevent strokes, lower cholesterol and reduce the risk of cancer. So, skip the Cheerios and go straight for a glass of vino this year. Most of these health benefits come from consuming red wine in moderation, over white. (We're not doctors though so consult with an actual medical professional and always drink responsibly.)
Travel More – Take wine flights
Traveling the world is an expensive luxury but doesn't need to be for the wealthy only. This year we are exploring exotic destinations by taking more flights. Well, wine flights.
With the help from our expert wine team, we picked six delicious wines that truly captivate the essence from which they originate. Close your eyes as you swirl, sniff, sip and savor your way from country to country with these international vinos.
La Gerla Poggio gli Angeli Sangiovese
La Gerla winery sits tucked between two valleys, Orcia and Ombrone, in the heart of Tuscany's wine country. Each year they create romantic wines made entirely from Sangiovese Grosso, the only grape harvested on the property. Through every sip you are able to taste the intense flavors of dark fruit with harmonious, velvety and rich expressions of Sangiovese. Enjoy it with a charcuterie board and imagine yourself over-looking the rolling hills of Italy.
Cune Reserva 2013
Spain, the country of love and Cvne (or better-known Cune). Cvne is the most renowned and historical bodegas in Spain's wine region, Rioja. This prestigious winery consistently turns out quality and quantity. Producing bold reds such as Cune Reserva 2013. With fruit forward flavors and notes of balsamic and spice, it pairs perfectly with red meats and bold flavors.
F Thienpont Sauvignon Blanc
Travel to the country of France with this light and refreshing sauvignon blanc wine. Created from vineyards just north of Entri-Deux Mers, F. Thienpont strategically implemented strict production procedures to pick their grapes at the most optimal point in time. Making for this ideal sauvignon, filled with citrus notes, gooseberry and crisp acidity that leaves a long fragrant finish. It's refreshing undertones perfectly compliment a seafood dinner and candlelit-table for two.
Pfluger Buntsandstein Riesling
Germany is a land encompassed by historical roots, friendly people and superb wines. Pour yourself a glass of this dry riesling from Weingut Pfluger, located in the German wine region of Pfalz. Filled with intense, crystalline notes of grapefruit, leaving a spice on the palate and a pure citrusy finish. Compliment it with fresh flavors with a spicy meal or a robust seafood dinner.
Sea Pearl Sauvignon Blanc
Fly 8,000 miles away to an island just south of Australia and explore the wonders of a sauvignon blanc as crisp as the sea that surrounds it. Located in Marlborough, New Zealand, Sea Peal is the epitome of sauvignon blanc. To the nose, you are swept away with notes of snow pea, melon and fresh guava. At first sip embrace its light-bodied and refreshingly acidic blend of passion fruit and gooseberry with a strong grapefruit finish.
Santa Isle Grand Reserve Cabernet
Grand Reserve Cabernet is cultivated in the depths of Central Valley, Chile in a region called Maule Valley. Known as the largest wine-producing region in Chile and the most successful bulk-production wine district, they have been able to find a balance between vast quantity and impeccable quality. Find the earthy undertones of Chile's wine country at the bottom of this beautiful cabernet. With intense red fruit it releases rich acidity leaving spicy notes and pairing nicely with tender beef, lamb and gamey meets like deer.
Snag a flight and taste your way through some of the world's most sought-after wine country.
Pro tip: Buy all six and save 10% here.
Save Money – Wine deals and rewards
Money comes and goes, but sometimes it goes a little faster than it comes. This year we are on the quest to save. Save on the hassle, time and most importantly the dollar bills.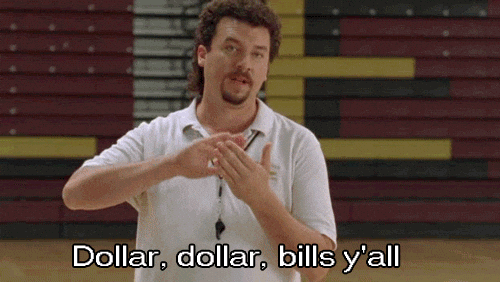 However, saving doesn't mean you have to forfeit what gives you joy (wine,) it just means you have to find better ways to buy it. That's why we have put together a few saving tips with the help of our favorite four-letter word. W-I-N-E.
W – Wines on sale. Yes, this is a real thing. Find your favorites or a fresh pick by searching here.
I – Invest in a program - a free rewards program that allows you to explore exclusive deals and savings from wine all the way to premium spirits.
N – Never leave your house. Save time, hassle and the money you spend on gas by utilizing our delivery partners.
E – Explore our Sourced & Certified wine collection. We have sourced the finest vineyards to offer you certified items at a lower cost. This way you won't have to sacrifice quality while saving a few bucks.
Looking for more wines to get excited about in 2019? Find these seven wines that are just under $20 by clicking here.