Whether you're a stone-age cable viewer or a steadfast streamer, there is a fair chance that at least one of your favorite shows is nominated for an Emmy. Let's say that your prized program is snubbed – you should still tune in watch the 70th Emmy Awards because it is bound to be entertaining. With this star-studded event being hosted by SNL's Michael Che and Colin Jost (known for the Weekend Update segment,) rest assured their monologue will be packed with provoking political jests, a few sitcom slams and one guaranteed Roseanne roast.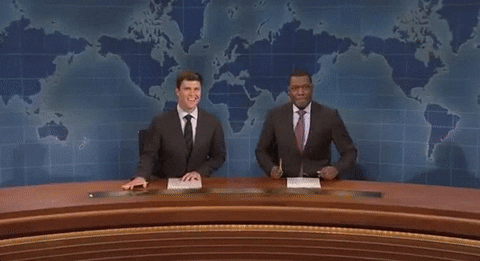 What's a roast without a cocktail to wash down the laughs? Pair the comedy with a crafty cocktail and relish in the best part of this whole episode: You get to watch it dressed in your finest Snuggie, while ranking the red-carpet looks without repercussion.
Ketel One is reported to be the spirit served to Emmy attendees, along with fine wines like Ferrari Trento and Sterling Vineyards. According to Governors Ball bartender, Charles Joly, in an interview with Us Magazine, he estimates 1,000 bottles of Ketel One and 6,000 lbs. of ice will be used. It is also estimated that 5,000 bottles of Ferrari Trento will be on hand for the guests.
Sterling Vineyards is said to debut its Platinum Cabernet Sauvignon, serving over 12,000 glasses at the Governors Ball, while also giving each winner a personalized bottle of the rare Iridium Cabernet Sauvignon.
It's not like us to leave all the fun for the attendees. After all, we stream-kings and fashion critic queens deserve to join in the festivities. You will not need 6,000 lbs. of ice, but we have laid out all that you will need to appropriately toast to the Television Academy. Find the nominated show you feel is most likely to take home the trophy below, then start mixing your celebration libation!
Game of Thrones
Put out some tortilla chips and Sansalsa to pair with this frozen wine fit for the Seven Kingdoms.
A Drink Has No Name
Add all ingredients into a blender. Blend then pour into a stemless wine glass. Garnish with a blackberry.
Find more Game of Thrones inspired cocktails here.
Handmaids Tale
Blessed be the grapefruit.
Ballast Point Grapefruit Sculpin
This 7% ABV Sculpin IPA has a taste of tart grapefruit that compliments its citrusy hop character perfectly.
The Crown
A cocktail fit for the Queen.
The Crownberry Highball
In a highball filled with ice, combine Crown Royal Regal Apple and cranberry juice. Top with soda water and stir.
Atlanta
Pair these like Paper Boi with Lemon Pepper Wet wings.
Georgia Peach Iced Tea
Pour Evan Williams Peach over ice. Top with sweet tea. Garnish with a lemon or lime wheel.
Stranger Things
Don't forget, "He likes it cold."
She's Our Friend and She's Crazy
In a shaker, pour bourbon, orange juice, maple syrup and bitters. Add ice. Shake vigorously and strain into a chilled rocks glass. Garnish with a toasted Mini Eggo.
Find more Stranger Things inspired cocktails here.
This is Us
The perfect cocktail for the upcoming premiere. It's salty, so you can cry into it.
Kate's Black & Gold Salty Dog
Rim a glass with salt. In a shaker with ice, add the vodka and grapefruit juice. Shake vigorously and pour into the rimmed glass over fresh ice.
Find more This is Us inspired cocktails here.
Give us an honorable mention! Tag us (@abcfinewinespirits) in a photo using #AlwaysBeCelebratingTheEmmys and show us how you ring in the red carpet!